Hewlett Packard Laser Jet Printers Service & Repair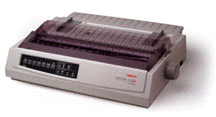 Okidata dot matrix printer Service & Repair
Laptop repairs, Desktop Computer Repair (Dell, HP, IBM, Gateway, eMachine, Sony Toshiba)
We install Novell, Windows 2003, Ms Exchange, Blade server, DSL router, High speed hub
Cat 5 and Cat 6 cable.
Cables & Accessories: USB 2.0, cat 5 patch cable, printer, USB files transfer cable
Key board extension, Mouse extension, Super long VGA extension cable (25'-50')
Power supply extension, Serial extension, SCSI I, SCSI II, SCSI III, Ultra 100 IDE
$49.00 Diagnostic charge for all laptop repairs
Specializes in CNC Milling Turning Short run Prototype High Production. Quick turn around Machine Shop. Quality works On time Delivery.
We accepted visa, master card, discover and Amex.
Contact E-mail with any questions, comments, or concerns.